Consultation opens on world's first tidal lagoon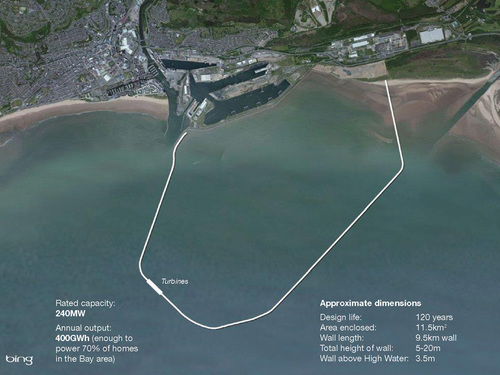 Gordon McGlone's insight:
Swansea Bay was the backdrop to my student days as a Jt Hons Zoology and Botany undergraduate.  
 Mud may not be glamorous but it is packed with juicy invertebrates beloved of wading birds.  The Severn Estuary and St George's Channel offer the prospect of efficient intertidal energy generation.  Careful sighting and well researched environmental impact assessments are essential before any schemes progress.
 || " The proposed tidal lagoon will have a rated capacity of 240MW, generating 400GWh net annual output, or enough electricity for approximately 121,000 homes, representing 70% of Swansea Bay's annual domestic electricity use (Swansea, Neath & Port Talbot, 173k households); or about 9% of Wales' annual domestic electricity use (based on 1,369k households)." ||
See on www.eaem.co.uk