See on Scoop.it – Bovine TB, badgers and cattle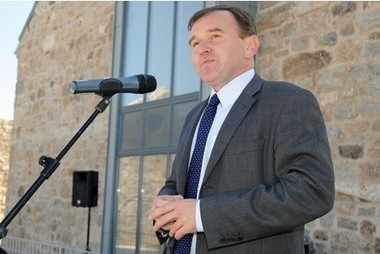 A vaccine to halt the march of bovine TB through West Country cattle herds will not be available until 2023 at the earliest.
Critics of the Government's plan to cull badgers to tackle bovine TB have…
Gordon McGlone's insight:
Any delay in the approval of a bTB vaccine for cattle would be unacceptable.
International acceptance of a vaccine and a test that could diferentiate vaccinated cattle from infected cattle is key to deployment. However, political delays due to EU requirements concerning evidence and acceptability could delay the vaccine even more.
Bovine TB is such a serious and growing problem that the government must not let adminstrative delays get in the way of one of the most important 'Tools in the toolbox'.
See on www.thisissomerset.co.uk